Is it possible to still purchase XRP in America in 2023 Yes, you can.
In 2023, where can I buy XRP? On Uphold or KuCoin.
Where can I buy XRP from the USA in 2023? Register with Uphold to verify your identity and then buy XRP.
Okay, that's it. Let's move on to the details about where you can buy XRP in America.
XRP is the top-ranked cryptocurrency according to many. Due to the legal dispute with the SEC XRP purchase in the USA became more difficult as almost all the major public Exchanges have stopped selling the Ripple token. Fortunately, a few of these exchanges still permit US citizens to purchase XRP. We list them below.
Ripple Labs, an American technology company, is responsible for the Ripple currency exchange network. It also manages worldwide payments settlement.
There seems to be a growing investor pool in America. We'll look at the top options available for buying this digital asset to aid these potential new members.27/01/2023 Update
The SEC sued Ripple at the end 2020. This led to many US exchanges suspending XRP listing and making it more difficult to trade or buy XRP. You can currently do this on Uphold or Bitstamp.

Kucoin has not been licensed by the US, but allows US residents to access their platform. To purchase XRP in New York, however, you will need to use Kucoin's P2P marketplace. They don't accept fiat deposits.
Ripple Labs is a financial institution that has been approved by several banks, such as American Express (AXP), Bank of America, BAC, Citigroup (C), HSBC (HSBC), JPMorgan Chase & Co. (JPM), Royal Bank of Canada, RY, UBS Group AG, UBSG, Wells Fargo & Co. (WFC), Western Union, (WU), among others. Notably, most banks prefer XRP to transborder pay rather than using fiat currencies.
Ripple is unrivalled in its crypto market competitors' partnership networks.
You can purchase XRP using cash, as well as with other cryptocurrency like Bitcoin, Ethereum or Tether. Both options are covered in our article. Let's first look at the best way to purchase XRP in America using USD. It is important to make a thoughtful decision when buying any cryptocurrency, particularly if you intend on keeping it for a very long time. Remember that investing in cryptocurrency is not an easy task.
Where can I buy XRP in USA 2023? Best way to purchase with fiat
Uphold – best place to buy XRP in USA
Uphold is one of the rare brokers that made no changes to the XRP status on their platform and completely ignored the legal conundrum of Ripple in the US. The XRP could be bought and was listed on Uphold the whole time.
Uphold offers a user-friendly interface. The main focus (and the main differences compared to its competitors) is on trading directly between asset classes with fixed payments, offering a future where all users have access to financial services, thanks to Uphold's unique "Anything-to-Anything" trading experience where you can trade not only cryptocurrencies but also metals, commodities, stocks – all from a single dashboard.
This broker is among the few that has been licensed to sell XRP in the USA and never stopped potential purchases.

No deposit fees
No Withdrawal Fees
Spreads based trading fees
Fees for service: from 1% to 3%
Payment Methods: Debit/Credit Cards, Bank Transfer (SEPA), SWIFT, ACH Transfer, Wire Transfer, Crypto Conversion, etc.
Supported fiat USD and GBP. EUR.

It offers a user-friendly interface for beginners
Many advanced features
Unique "Anything-to-anything" trading service
Very low fees
The US laws regulate it

Better customer support is possible
Different trading restrictions
Comparable to other educational sections, this section is less well-organized.
Gate.io
Gate.io app is often praised for its simple yet effective trading options, supporting both the needs of beginners and the more experienced traders. Gate.io is popular in crypto journey circles as a go-to place for gem hunters as the exchange is known to list new coins very fast. XRP is among the most traded coins on Gate.io with its USDT pairing. Gate.io supports credit card payments and bank transfers, but they also have their own P2P marketplace where you can buy XRP directly from other users, similar to Localbitcoins or Paxful .
This app offers some of these features:
Store, Trade, and Loan Cryptocurrencies
Limit buy/sell orders
Conditional Orders (Take-profit, Stop-loss)
Spot exchange, margin trading and permanant contacts
Supports Mainnet Swap, Claim, and Forked Coins for most cryptocurrencies
Support is provided via both live chat and the ticket system. They also offer low withdrawal and trade fees and support multilingual languages.
User review 4.0/5 by Appstore
Google Play User Review 4.1/5
Most common complaint is: slow withdrawals, sometimes flagged up as malware
Kucoin
Kucoin offers an impressive number of ambitious cryptocurrencies that you can buy, sell, trade and store with low trading fees . Kucoin supports spot trading, futures, P2P trading, margin trading, copy trading, savings, leverage, perpetual, NFTs , and many more. In addition, it has over 1200+ cryptocurrencies available for trade and 2300+ trading pairs.

No deposit fees
Withdrawal Fees: Between 0 and 16 Dollars (average).
Trade fees: 0.1% – 0.1%
Payment Options: Credit and Debit card, Apple and PayPal
Supported fiat USD. EUR. GBP. AUD. CAD + 20 More

180+ countries supported
Worldwide, there are more than 10,000,000 users
Available for Android and iOS: Mobile App
There are many cryptocurrencies to choose from
Very low fees
Additional features available

Only 4 Payment Methods
Hacked in 2020
Buy XRP US: The best method to purchase crypto
Swapzone.io
Swapzone is a crypto-to-crypto swap platform that aggregates exchange rates from a dozen of different exchanges and offers it in an easy-to-overview dashboard.
You can quickly convert BTC, ETH and other cryptos to XRP here at the lowest rate. BTC and ETH can be purchased on any USA-allowed exchange, such as Coinbase, Kraken or Uphold. Then, you can exchange the currency for XRP using Swapzone.io.
Swapzone does not have a custodial function, which means that you aren't at risk of losing your keys. The platform aggregates cryptocurrency-to-crypto trade offers for supported crypto pairs via APIs of over 15 exchange services. Swapzone receives the deals from its partners and sorts them by speed, rate and rating. Users can then swap via selected providers, without ever leaving our site.
Currency – The easy way
Currently suspended XRP trades and purchases, try Uphold instead.
Coinbase long, the largest cryptocurrency bank/exchange on the open market, has refused to include XRP in its trading platform. In February 2019, however, investors were finally allowed to buy XRP via the mobile apps and retail platform . New York residents are not likely to be able to use the service.
OPEN A COINBASE ACCOUNT
Coinbase will require that you create an account before buying any cryptocurrency from the platform. Select your name and email, then choose your password. You will need to agree with the User Agreement, Privacy Policy. Click on " Register". After clicking on the link in the email verification, you will receive an e-mail confirming your registration.
Verify Your Coinbase Account
You will need to provide identification documentation to prove your identity. You can use standard KYC or AML documents such as your driver's license or state ID. Also, you will need to provide your birth date, address, city/postal codes, as well as your intent with the Coinbase account.
FUND YOUR COINBASE ACCOUNT
You can fund your account with either a bank account or through your debit card. The first method takes about 4-5 days for funds to be credited. The second option is immediate and should take 1-3 days. You can link designated payment methods to your Coinbase account either by navigating to https://www.coinbase.com/settings/linked-accounts/ on the web or by selecting Settings > Linked Accounts on mobile.
Most banks allow you to link a account instantly. You will need your username and password for online banking. A PIN and additional security questions may also be needed depending on the security protocols of your bank. Go to " Accounts", select Create a New Account and click Bank account. Click continue. The screen will then display bank logos. Enter the name of your bank to which you wish to be linked. Your bank login credentials are required. After completing this step, your bank account is instantly connected and ready for use.
If your bank is not listed on the account list, you may manually link it. Scroll to the bottom for 'Don't see your banks'. Instead, search. Searching for non-listed banks will bring up 'Don't see your bank' at the bottom. Choose 'Link your account manually.' The new prompt will be displayed. Select Get Started. The following questions will appear: Your bank routing number, bank account number, name of bank account and type of linked account (checking or savings). Next, enter your bank details and complete name. Finally, select Verify Account. Please note that your Coinbase Coinbase account name must match the one on the bank account linked.
Coinbase will then make two test deposits to your bank account. After the funds have been deposited to your account , you will be able to verify them by clicking the "verify" button on the Linked Accounts pages. After you have deposited your funds you are able to buy your XRP. To withdraw USD Wallet funds or sell orders, you can use your linked account bank account.
Visa and MasterCard are available to purchase crypto via Coinbase. Before you can add a card, you will need to take a photo of your ID. Go to the Link a New Account' dialog. Enter your card details as required. Your card will receive two small temporary debits. To verify the amount, view your online bank statement. Now you can make a purchase using the Payment Methods menu.
Coinbase will only take wires from the following:
Your Coinbase account has the same name as the name on the wire.
This wire comes from an account at a US bank
The wire deposit includes your unique reference code and Coinbase wire account numbers.
Only $5,000 and more are eligible for wire deposits. To obtain a USD wallet, you must verify your accounts. You must follow these steps to deposit via bank wire:
Choose the Accounts tab
Choose your USD wallet
Use the Deposit button
Choose the wire transfer tab from the Deposit USD menu
You can use the following information to make a wire transfer in USD. You should not send an *ACH* next-day or overnight. Only actual bank wires ("FedWire" is supported. The funds will become available in your Coinbase USD Wallet once the deposit cleared.
You can also purchase XRP using Bitcoin. You can fund your Coinbase Crypto Wallet using Bitcoin to purchase your preferred cryptocurrency.
Coinbase offers currently XRP/BTC and XRP/USD as well as XRP/EUR markets. How do you buy XRP from the USA? Click on the "BuyXRP" tab. Select your payment method and then enter the amount you want to spend/purchase XRP. You can now enjoy your newly acquired cryptocurrency by clicking on the Buy XRP link.
Coinbase charges a 3.99% transaction fee for each payment made using your debit/credit card. Cross-border credit/debit card transactions usually happen immediately.
Kraken is the cheap way

XRP purchases and trades are currently suspended. Instead, use Maintain.
OPEN A KRAKEN ACCOUNT
Go to https://captainaltcoin.com/go/kraken-2//signup and create an account. After entering your details, click on Sign up. Kraken will send you an email to confirm your account. Click the link within the email to activate your Kraken account. Copy and paste the activation code on Kraken's account activation page.
Verify Your KRAKEN ACCOUNT
Log in to your Kraken account and verify it. Kraken needs Tier2 customer verification to make the bank deposits necessary for XRP purchases. It involves providing information about your customer, including name, address, telephone number and email. Note: Bank deposits can only be made in certain jurisdictions if Tier3 verification has been obtained. Tier3 verification involves uploading valid government-issued photos IDs and supporting documentation.
FUND YOUR ACCOUNT
Once your account has been verified, you can deposit money to Kraken's account. Go to Account > Funding > Debit and select the deposit type. All available options for domestic Fedwire transfer to the USA, domestic Fedwire international transfers, high limit international transfers, SEPA bank transactions, international wire transfers and domestic Canada wire transfers. The entire Kraken deposit process is explained in this support article.
Buy XRP on Kraken
You can place an order for XRP purchase by visiting Account > Trade > Create a new Order. Choose the currency pair that corresponds to your deposit. You can buy and sell currencies based on the digital currency pair that you choose. If you choose XRP/USD as your digital currency pair, click Buy to buy USD and then sell it. You can find more information on trading Kraken here: Trading Basics.
Select the Simple interface in the New Order tab and make a purchase order for XRP. You can enter the amount you wish to purchase in XRP. The current market rate can be used to purchase XRP, or you may place a restricted order. You can buy XRP using your USD
Choose the XRP/USD currency pair from the drop-down menu.
Select the Simple interface in the New Order tab and make a purchase for XRP.
Type in the amount you wish to purchase and click submit.
Coinmama is the fastest way to get your money fast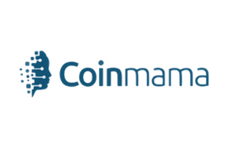 Currently, XRP purchases and trades are suspended. Instead of XRP Trades and Purchases, try Uphold.
Coinmama is an exclusive crypto exchange. It doesn't store your coins and sends them directly to your address once you have deposited your USD.
Coinmama has been able to perfect the verification process and is often ranked among the top fastest places to buy bitcoin. Although verification times can vary between tiers, the first verification takes only a few moments if you have all your documents (driver's licence, clear selfie and personal information).
Coinmama is not the most affordable option but it's fast.
The best exchanges to trade XRP in America
Bitstamp
Bitstamp has recently acquired the infamous BitLicense , giving it the right to operate on the territory of the state of New York. Other USA states are also able to register on the crypto platform and purchase crypto. To purchase XRP, you will first need to open and verify your Bitstamp account . When the account verification is successfully completed, you will be able to deposit funds and purchase XRP.
OPEN HIM BITSTAMP ACCOUNT
Verify Your BITSTAMP ACCOUNT
To submit a verification request visit: https://www.bitstamp.net/account/verify/. Fill in the information required and then upload your documents. These documents will be the same as those found on other KYC/AML enforcement platforms. To proceed, click SUBMIT A VERIFICATION RELATION. The verification request has been submitted. Bitstamp will review it within the next few days. They will send the results to the registered address after the review is complete. If you require further assistance with account verification, please open a support ticket here: https://www.bitstamp.net/support/. After your account verification is complete, you can deposit money and buy XRP.
FUND YOUR ACCOUNT
To fund your account visit: https://www.bitstamp.net/account/deposit/. Choose the deposit method you prefer from the menu on the left. Funds can be deposited via SEPA or International Wire Transfer. You also have the option to use your credit card. To proceed, fill out all required details and click DEPOSIT. The next page will display Bitstamp's bank details.
You can deposit money to Bitstamp's account by sending a transfer from your personal account. Although you are unable to link your personal account with your Bitstamp account , it is possible to send funds from your account. This will save you some headaches in the future. It will take between 1 and 5 days for your chosen payment system to process your deposit. You will be notified by email when the funds have been credited to your Bitstamp account balance. You can check your account balance here: https://www.bitstamp.net/account/balance/
First you'll need to choose the right market pairing. Then you'll need to visit the "Buy/Sell" section: https://www.bitstamp.net/market/order/instant/ and choose the "BUY XRP". In the "I Want to Spend" window, enter the amount that you want to spend. To confirm, click Buy XRP. Your XRP balance will be updated with the purchase of XRP.
Ripple can also be bought in different parts of the globe. This guide describes Ripple purchasing. It is important to transfer the XRP coins from your cold wallet once you have purchased it. This is the top XRP wallets. You can also see in this list that Hardware wallets offer the best security if you need to keep your coins safe for long periods.
FAQs:
Can I Buy Ripple on Coinbase❓
No, not right now since Coinbase suspended the XRP trading pairs in late 2020.
Where can I buy Ripple XRP in the USA❓
Currently, the best options are Uphold, Gate.io, and Kucoin.
How do I trade XRP in the USA❓
You can trade XRP on the exchanges we mentioned above: Uphold, Gate.io & Kucoin.
How do I buy XRP in NY❓
Currently, you can buy Ripple in NY it is only on Kucoin. 
How to Buy Ripple with Bitcoin❓
To buy XRP with Bitcoin, you first need to create an account on an exchange with an XRP BTC pairing. Then set up another account on a different exchange that you'll use to buy the Bitcoin (in case the exchange you're using to buy Bitcoin doesn't support XRP).

Once you are set and have ready accounts on both exchanges, you can purchase Bitcoin for USD and then send it to the exchange with the XRP BTC pairing.

The downside of buying Ripple with BTC is that you pay trading fees for the BTC to XRP exchange. Plus, there may be fees for the Bitcoin withdrawal. This way of buying XRP in the USA is only an option if you cannot find an exchange with a direct XRP USD pairing.
How to Buy Ripple with USD❓
Register on Uphold, Gate.io, or Kucoin and deposit USD. Then find an XRP/USD trading pair and make a trade.
How To Invest In Ripple❓
Register on Uphold, Kucoin, or Gate.io and deposit USD. Then find an XRP/USD trading pair and make a trade. If you plan to hold for the long-term, then withdraw that XRP to a hardware wallet like Nano X or CoolWallet Pro.
How to Sell XRP❓
Just find an XRP trading pair with a coin or currency you want to buy and click on the sell button. You can choose between a market order (sell immediately for the best price) or a limit order (set your own price and sell once XRP reaches that price level).
Is XRP Safe to Invest in❓
XRP is one of the large-cap crypto coins that is considered a safe investment. However, it is still fighting a legal battle with the SEC, and until that is cleared, XRP is a risky investment.
What to Do After I Buy XRP❓
You can leave it on the exchange you bought it on and speculated on its price rise. Or you can send it to your hardware wallet for a long-term holding position. You can also day-trade with it by selling it high and buying it low (you can use scalper bots for this).